WHICH CHARITIES WILL WE BE SUPPORTING THIS YEAR?

LILLITH FUND: Lilith Fund assists Texans in exercising their fundamental right to abortion by removing barriers to access. Lilith provides direct financial assistance to empower people seeking to terminate an unwanted pregnancy, and education and outreach within the community about reproductive rights. www.lilithfund.org.
"We envision a society in which equal access to abortion is guaranteed for all, regardless of economic situation. Lilith Fund believes in reproductive equity. The right to choose an abortion is meaningless without access to abortion services. Restrictions on abortion access and funding are discriminatory because they especially burden low-income patients. We oppose all efforts to restrict abortion rights and are committed to fighting for access to abortion."
UBarU: UBarU is a non-profit 501c3 organization relying upon usage fees and donations to provide a variety of programming for youth and adults throughout the year. For some folks, camp is the only "church" they might experience all year. UBarU Camp & Retreat Center offers youth camps, adult retreats, leadership training opportunities, Science camps, Human Sexuality camp, Star Parties and a place to have personal retreats for quiet renewal. Our mission at UBarU Camp & Retreat Center is to provide a welcoming, peaceful place to gather for spiritual, educational, and recreational purposes in harmony with our Unitarian Universalist Principles and the land.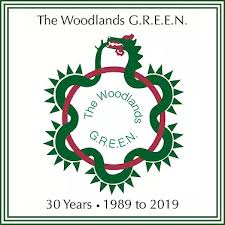 The Woodlands Grassroots Environmental Education Network: The Woodlands G.R.E.E.N. is a tax-deductible 501c3 education organization that promotes natural resource conservation, recycling, solid waste reduction, safe and sensible care of our air and water resources, and other responsible activities that preserve and protect the environment and its inhabitants.  All who work for the Woodlands G.R.EE.N. are volunteers, with all funds going towards public education, student scholarships, and library donations. thewoodlandsgreen.org