Save the Date: Hogwarts Camp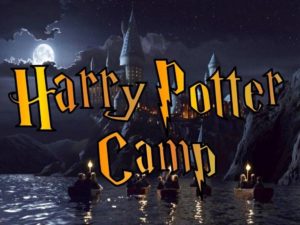 Dates: Monday, July 20 to Friday, July 24
9am to 4pm (with possible extended hours 8:00am-5:00pm if interest indicates a need).
Location: Northwoods UU Church
Ages: For children who have completed kindergarten to students entering 6th grade.
Too Old for camp? No way! We need Prefects & Professors! ( 7th-12th grade)
Adult volunteers please email Gay Lynn Pierce to be added to the camp communication list.
[email protected]
Please watch for registration forms in April.
I can't wait to see everyone back at Hogwarts. Let the sorting begin!!!
In love and light,
Gay Lynn
---
Calling all Professors, Assistant Professors, Floating Ghosts, and House Elves!
We are having a mandatory planning meeting for all who want to volunteer or help with Hogwarts Summer Camp on Monday, March 16 at 6:00-8:00pm. We hope to assign teaching slots, and set a time line for the events leading up to and during Hogwarts summer camp.
We have the following positions to fill:
Professors- Design and teach sessions daily
Assistant Professors- ( 16yrs old and up)- assist daily with lessons, cleanup and classroom management
Floating Ghosts- general rovers who help with " other duties as assigned"- may choose which days and times they are available
House Elves- Help with snack prep, lunch clean-up- may choose which days and times they are available
Please come to help us plan " …one of the best summer camps The Woodlands has to offer!".