Coming Up In Digital Ministry
---
Join us on Zoom
Sunday, August 9, 2020 at 10:30 a.m. for
Dog Days of Summer:
Spiritual Lessons From Dogs
by guest speaker Susan Blackmore
with music by Shari Wood and Darren Accardo
ATTENDING WORSHIP ONLINE
Worship will take place using the Zoom video-conferencing platform.
The link to attend worship is here, or you can use our custom URL: https://zoom.us/my/northwoodsuu.
Meeting ID: 766 833 5778
If you are having trouble getting on to Zoom for worship or other online events, please email Rev. Sarah ([email protected]) and let her know so we can help you get started.
---
Summer Religious Education Programs: "Life becomes religious whenever we make it so."
This week is our last week for our summer series, "Life Becomes Religious Whenever We Make It So". Our Coordinator for Religious Education, Gay Lynn Pierce, will present a session on beginning American Sign Language: ASL for short. Gay Lynn has served our congregation for the past 18 years on various committees including religious education, leadership development and the new minister search committee. In addition, she has served as the Board President.
Gay Lynn retired from teaching in May of 2019 after teaching for 31 years in Houston and Aldine Independent School Districts. She taught deaf education 29 of those years with 3 year old-4th grade deaf and hard of hearing students in both oral and total communication settings. She most enjoyed teaching early childhood and preschool deaf students. Gay Lynn states, " It was my job to teach young children to say or sign "mommy" and "I love you". It really doesn't get any better than that!"
In true teacher form, Gay Lynn has asked that you review this video so that you will be familiar with the sign language alphabet before Sunday. This will make learning all of the other signs and phrases much easier.
Click this link to join us Sunday.
Or join on Zoom by meeting ID 891 753 820.
---
Adult Forum: August 9 After the Service
Topic: Detention Centers
Join our Northwoods members Karen Scamman and Alex Sherwood, UUA youth and young adult programs associate, to continue the discussion about these private, for-profit detention centers. These facilities—in our backyard— house both those detained by Immigration and Customs Enforcement (ICE) and the U.S. Marshals Service. Grab your lunch. Bring your questions. New attendees welcome.
Attend Adult Forums in the same Zoom room as Sunday service (https://zoom.us/my/northwoodsuu or Meeting ID: 766 833 577). The forums will start shortly after service ends.
---
Membership Class
Considering Membership?
We invite you to join our membership class. This class goes over Unitarian Universalism, Northwoods history and programs and what it means to be a member. If you are interested in learning more about Northwoods or becoming a member our next Pathways to Membership Class will be offered soon on Zoom. Join us on Sunday, August 9 at 12:30 p.m. on Zoom! To RSVP please email [email protected]
---
Welcome, Visitors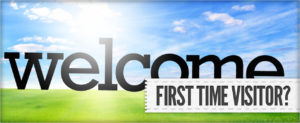 Thank you for visiting Northwoods. Having visitors during a time of social distancing feels extra special and we are so glad you found us. Please take a moment to fill out the Visitor's Information Form so we can send your our newsletter and reach out to you for events for visitors. To tell us a little about you, click here.
---
Podcasts for Northwoods
One of our members has put together a Spotify play list of some of Northwoods' favorite and most memorable musical performances. If you would like to add to the play list, send your song requests to [email protected]
Also, here is the list of podcasts that may help people learn about race, law enforcement, and how to have constructive conversations with people who don't share your beliefs.
---
Book Club Meetings
Looking for something to do this summer? The book clubs are still meeting regularly on Zoom for discussions on a variety of fiction and nonfiction books. Click here for more information.
---
Using Zoom
We are currently using Zoom for Sunday services and meetings. To find out more about using Zoom, click here: Zoom instructions
---
Notes from Reverend Sarah in this Time of Transition
Jamie, Gay Lynn and I are transitioning to working primarily from home. We can be reached by email, and you can reach me on my cell at (713) 398-4782. (Text is great!) Please be mindful that we too are striving to build a new work-life balance and may not always respond right away. (Please also forgive me as I work on a backlog of email that didn't get tended to last week.)
Connect on Facebook! Please follow our public page, where we will be listing available online events. Northwoods members: If you are on Facebook, please join the members' Facebook group, where we'll be posting announcements and information as well as sharing more personal reflections, conversation and support.
Now is the time to check in on each other and build habits of care. If you are in need of support, please email me or Lay Ministry lead Cyndie Mahaney ([email protected]) If you would like to help with the work of Lay Ministry, supporting those in our community who need our assistance, Cyndie and the Lay Ministry team could use some extra support right now as well!
While we hope that everyone at Northwoods will stay well, please let me know if you have any big change to your health situation, particularly if you think you may test positive for COVID-19. I worry about you all! Please take whatever precautions you think necessary, and I hope it goes without saying, this also means making sure medications are stocked and treatments planned for all of your health needs. "Wash your hands" is the new "I love you."
During online worship, we take a digital offering using text and online donations, but this is also a great time to set up recurring donations to Northwoods. You can do that easily here on our website. If you run into difficulties, please email Jamie Thompson at [email protected] for assistance. Thank you for your continued support.