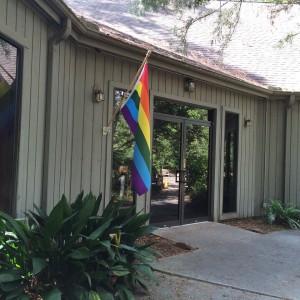 In May 2013, Northwoods celebrated their 10 year anniversary of becoming a Welcoming Congregation!  Now, it's time to renew, reflect on, and deepen out commitment to welcoming all into our community.
What Does it Mean to be Welcoming?
Within the UUA, the term "Welcoming Congregation" has referred specifically to congregations that are fully accepting of people who are lesbian, gay, bisexual, and/or transgender (LGBT). The term is known by other faiths as "Open and Affirming," "Welcoming and Affirming," "More Light," and "Reconciling."
The Welcoming Congregation Program has helped UU's understand the ways that our practices, language, and faith culture can make LGBT people feel excluded, and how to take active steps toward welcome and inclusion instead. However, LGBT people are not the only ones who struggle to feel welcome and included in our congregations. So, being a truly and fully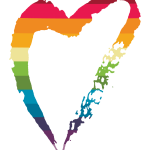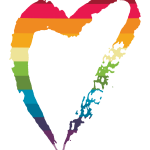 welcoming congregation means taking action to counter more than just heterosexism. Indeed we can easily understand how this one oppression is linked to sexism, racism, classism, and xenophobia. So, to be truly Welcoming, we need to be sensitive to and supportive of the wealth of diversity in our world. In fact, our UU faith calls us to live in a spirit of "radical hospitality," affirming our first principle – the inherent worth and dignity of every person.
For more information, contact:  Michele Buckner at [email protected]