Northwoods has an exciting and dynamic music program, and you are invited to be apart of it.  Opportunities abound and your voice and your enthusiasm are needed.

Paul Klein and Klây Vàge . . . perform music from spiritual singer-songwriter traditions including some original songs, delivered with tight harmonies, and mixing in retro and contemporary rock.  Guest musicians are invited to sit in as material and arrangements allow.  Sings on the fourth Sunday of each month; rehearses Thursday nights.  See Paul Klein for additional information.
Flute Choir . . . brings a variety of selections from classical to the most contemporary with multipart music for flutes and other instruments.  Plays on fifth Sundays.  Email Susan Blackmore at

[email protected]

.
Folk Choir . . . music from folk and rock traditions with guitar-based accompaniment.  Sings on the third Sunday of each month; rehearses Tuesday nights.  All singers welcome.  Some opportunities for other instruments.  Contact director Rusty Rhoad at

[email protected]

for additional information.  The Folk Choir is always welcoming for new voices.
HUUGS (Harmonious UU Group of Singers) choral group sings on the second Sunday of every other month.  It is composed of folks who like to sing harmony and can read music because the practices are limited.  If you are interested in joining, please contact Judy Bunch at [email protected] or 281-414-7430.
Other opportunities to get involved with the music program:
On-Call Instrument List or Occasional Singers:  The Worship Arts Committee maintains a list of musicians that are willing to play on occasion with one of the groups, or singers who might like to occasionally perform.  If this is your level of interest, contact Susan Powers at [email protected]
Sound Team:  Critical to the music ministry is our team of sound technicians who
work the board during services and performances.  Contact Cyndie Mahaney to sign up,

[email protected]

.  Training for technicians is provided; no experience needed.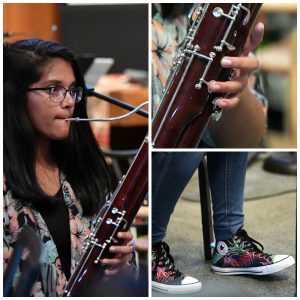 ---
Coming up: Music at Northwoods
Date/Time
Event
June 13
7:30 pm - 10:00 pm
Millbend Coffeehouse
Sanctuary – Northwoods UU Church The Woodlands Texas
July 11
7:30 pm - 10:00 pm
Millbend Coffeehouse
Sanctuary – Northwoods UU Church The Woodlands Texas
August 08
7:30 pm - 10:00 pm
Millbend Coffeehouse
Sanctuary – Northwoods UU Church The Woodlands Texas
September 12
7:30 pm - 10:00 pm
Millbend Coffeehouse
Sanctuary – Northwoods UU Church The Woodlands Texas
October 10
7:30 pm - 10:00 pm
Millbend Coffeehouse
Sanctuary – Northwoods UU Church The Woodlands Texas