Collections for Brownsville Asylum Seekers
Celeste and Greg are Going to Brownsville, Texas in May.
They could use your help.
Over the next three months Greg and Celeste will be collecting items that are desperately needed for asylum seekers who are being kept from entering the US. Team Brownsville has been during heroic work. So please share from your bounty to those mothers and children who have nothing but people who care.
The Mexican government will not allow any used items, and all items must be accompanied with a receipt. If you have any question please give me a call. Greg McDonell: 512-577-2914. Items can be dropped off at the church or contact Greg to arrange for pick up.
Items that the asylum seekers currently need:
Clothing items. Please include receipts:
hats and gloves
hoodies in unisex sizes XS up to XL.(More sizes of s, m,l)
sweat pants and sweat shirts unisex sizes XS up to XL. (More sizes of s, m,)
crew socks /tube socks
slip on sneakers in women's sizes 5-8 and men's 7-10
long sleeve thermal shirts for warmth – sizes XS up to XL (more sizes of s, m, l)
children's clothing for warmth. We have kids of all sizes who need: hats and gloves, sweat pants, sweatshirts, crew socks, pajama sleepers.
Non-clothing needs. Please include receipts:
tents
yoga mats (to sleep on)
Nido powdered whole milk (need 1/4 cup scoops for milk powder, as well)
Diapers sizes 3-6 (few size 2)
sippy cups and bottles
reclosable bags -sandwich, quart and gallon
trash bags with drawstring closure (13 gallon)
detergent pods
toilet paper
personal hygiene supplies (shampoo, soap, combs, toothpaste, toothbrushes)
wet wipes
children's toys such as bubbles, inexpensive balls, coloring books, crayons,
small soft dolls
Spanish language children's books
---
Shoes! Shoes! Shoes!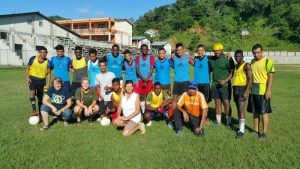 Used shoes are again being requested for children and adults in Roatan, Honduras. Donated shoes can be of any size or type, especially athletic shoes. Sports clothes and equipment will also be accepted. Donations will be taken to Honduras and sold by some of the island boys to learn accounting and book keeping and the funds will be used for a new animal shelter on the island. Other items that are collected: pet supplies, clothing and sports equipment, kitchen supplies, and office equipment. For more information visit www.roatansupporteffort.org.
---
Food on the First
Northwoods has collected thousands of pounds of food for local food banks. On the first of every month members, friends, and visitors are encouraged to bring nonperishable foods for collection: pasta, peanut butter, crackers, cereals, canned goods, tuna, and the like. Our Social, Environmental, and Economic Justice Committee offers reusable bags as a monthly reminder to collect and bring in foods. Bags are located in the hallway next to the office.